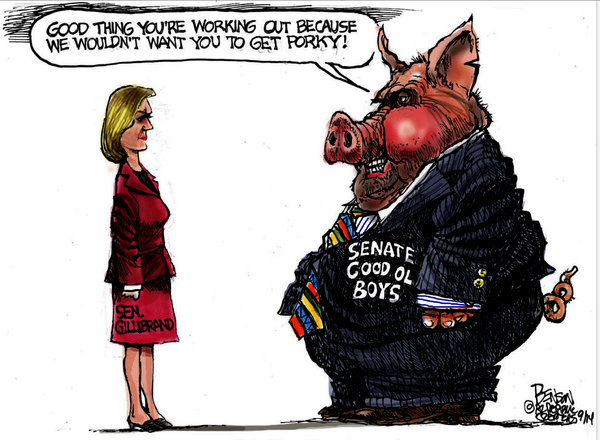 It's time for the return of one of our staple posts - Cartoons of the Week. We had as slight change, as TIME Magazine doesn't seem to do it anymore. Maybe they have to pay for them. That's not a problem we have to worry about, as long as we give credit, right? So, thank you to Real Clear Politics for giving us the access to keep our Sunday Morning tradition going......
We'll start with two this week.... First, the 'revelation' from Senator Kirsten Gillibrand's new book, where she says a couple colleagues (translation: Congressmen) told her, 'It's good you're working out - you don't want to get porky.' Hmm...... Congressmen that say the wrong thing? NAAAHHHHH !!!!! Maybe they're right. Twenty pounds, and the hottest woman in the Senate becomes Mary Landrieu. But, there are better ways of putting things. Not that I'm an expert on it.....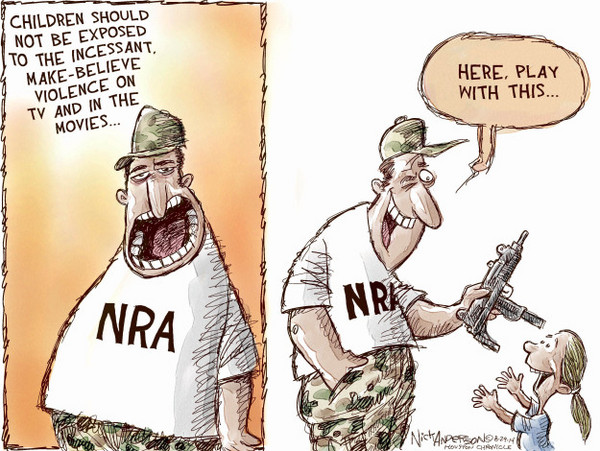 Now, we're not sure if the NRA defended what happened at the Burgers & Bullets in Arizona this week. We're all for educating kids on proper use of firearms, and a large portion of fault lies with the instructor, who's paid dearly for it. But, anyone who knows jack about shooting knows an Uzi with 20 rounds in the clip will get away from anyone, much less a 9 year old girl. Sorry folks, but underage kids need to learn about firearms one shot at a time on a squirrel rifle. You wouldn't teach a kid to drive in a Lamborghini, would you?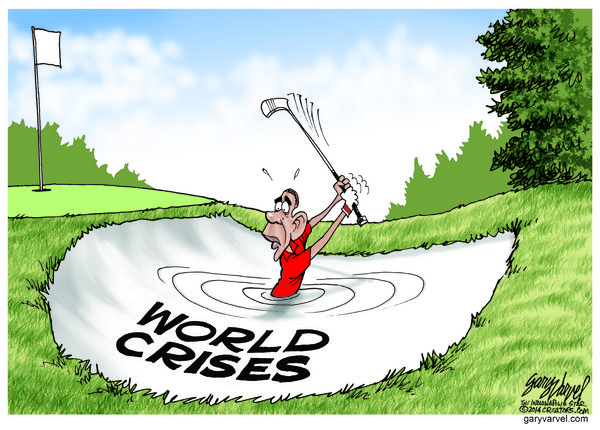 Lastly, it's been a rough week for the President. No, there's never been a good time to play golf, which is why we never to seem to have time for it...... But a poorly timed round can make that sand trap turn into quicksand fast. Minus ISIS, Syria and Ukraine, we expect it is going to be a very quiet Autumn for Barack Obama...... Which leaves plenty of time for golf!
.